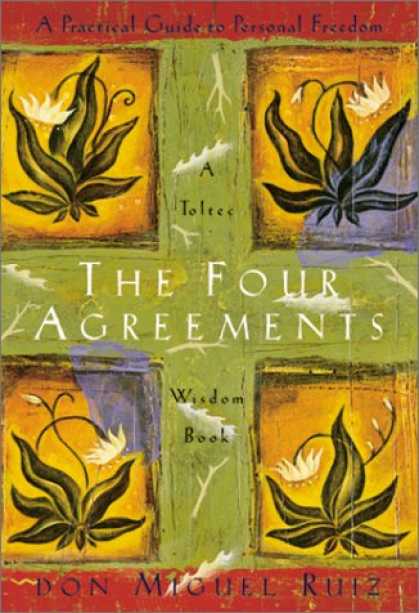 The Four Agreements advocates personal freedom from agreements and beliefs that we have made with ourselves and others that are creating limitation and unhappiness in our lives. Ultimately, it is about finding one's own integrity, self-love, and peace by way of absolving oneself from responsibility for the woes of others. The Four Agreements are:
Be Impeccable With Your Word.
Don't Take Anything Personally.
Don't Make Assumptions.
Always Do Your Best.